Media
Intematix Appoints Maurice Carson Chief Financial Officer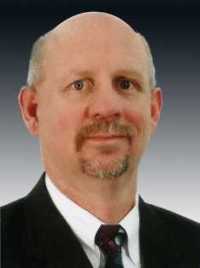 20-year financial veteran brings experience developing high-growth public companies
FREMONT, CA – March 29, 2011 – Intematix, a leading innovator of patented phosphors for high-quality LEDs, today named Maurice Carson to its executive team as chief financial officer. Mr. Carson brings more than 20 years of financial expertise to the position, with prior CFO experience at two public manufacturing companies leading the semiconductor industry. Mr. Carson will be the first CFO for Intematix and will report to Chief Executive Officer Mark Swoboda.
"We are excited to have Maurice join the Intematix team as CFO," said Intematix CEO Mark Swoboda. "Maurice has a proven track record supporting growing enterprises, driving business operations and achieving profitable growth, while generating value for company stakeholders. Maurice's extensive financial experience in top-tier global manufacturing companies will be critical as Intematix scales operations."
Most recently, Mr. Carson was CFO and executive vice president for Actel (NASDAQ:MSCC), a $200 million fabless semiconductor leader. At Actel, Mr. Carson led all finance, accounting, investor relations and IT with extraordinary strategic vision.
"I am very happy to join Intematix's strong leadership team and looking forward to helping the company bring innovative materials to a flourishing industry," said Intematix CFO Maurice Carson. "Intematix's comprehensive portfolio of phosphor materials and components enables the global solid-state lighting market."
Prior to joining Actel, Mr. Carson served as CFO and senior vice president of Kulicke and Soffa (NASDAQ:KLIC), a $700 million manufacturer of semiconductor equipment. He also served as vice president of finance at Cypress Semiconductor (NASDAQ:CY) and has held various financial management positions at Epigraphx, Kraft FoodService and Motorola Corporation (NYSE:MOT). Mr. Carson received a Master of Business Administration from University of Chicago and Bachelor of Science from University of Colorado.
About Intematix Corporation
Intematix Corporation is a materials development innovator, providing customizable, patented phosphors that serve as the foundation for high quality, energy efficient LED light. Intematix products enable attractive, vivid color quality, superior consistency, uniformity and stability. Headquartered in Fremont, California, Intematix maintains R&D, manufacturing, business and support operations in the United States, Asia and Europe. To learn more about the company, please visit www.intematix.com