Media
Intematix Appoints Steve Barlow Chief Commercial Officer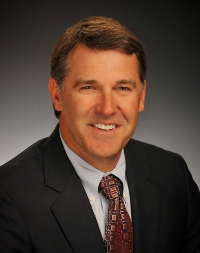 Dynamic LED lighting industry leader joins Intematix executive team to drive market growth for phosphor based products
FREMONT, Calif. – February 9, 2012 – Intematix, a leading innovator of patented phosphors and phosphor components for high-quality LED lighting, today announced Steve Barlow as the company's Chief Commercial Officer.  Most recently, Barlow served as Executive Vice President of Sales and Marketing at Philips Lumileds where he built LED lighting into a global growth phenomenon.  Barlow will direct Intematix's commercial strategy and development as Intematix scales operations for its phosphor and ChromaLit™ remote phosphor lighting products.
"Steve Barlow's experience and vision are assets toward powering our fast-paced global sales and marketing timeline," said Mark Swoboda, Chief Executive Officer of Intematix. "His grasp of lighting business trends and applications and his rapport with our customers and partners will help to seize the opportunities before us."
Barlow brings over 20 years of marketing, sales and business development leadership in lighting and optoelectronic technology. He has developed and deployed new distribution and sales representative models and he has pioneered new applications for LED technology in automotive, consumer and lighting sectors.
"Intematix has a unique opportunity to do something major, to really change the way we approach lighting as an industry," said Barlow. "Intematix technology leadership and growth attracted me, and I'm excited to be a part of the strong executive team. 2012 is going to be a great year for Intematix."
Intematix's rapid growth has been supported by expanded facilities in Fremont, California and Suzhou, China. The company's technology leadership is supported by its broad patent portfolio, including 113 patents issued worldwide and 381 patents pending.
Intematix is exhibiting at the Strategies in Light Conference & Exhibition from February 7-9, 2012 at the Santa Clara Convention Center in Santa Clara, California where their customers' latest lighting applications are showcased.