Media
Intematix Delivers ChromaLit Ellipse, Candle and Dome Remote Phosphor Products Enabling Innovative LED Light Bulb and Lighting Designs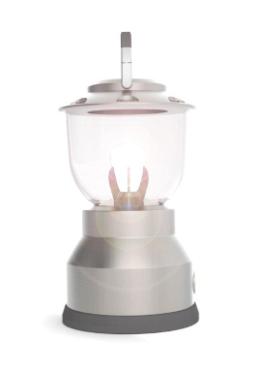 New three-dimensional offerings provide lighting systems with design flexibility and custom lighting distributions tailored for general lighting applications
FREMONT, Calif. – November 15, 2011 – Intematix, a leading innovator of patented phosphors and phosphor components for high-quality LED lighting, today announced the production availability of its ChromaLit™ Ellipse, Candle and Dome light sources for use by manufacturers of LED light bulbs, fixtures and other indoor and outdoor lighting applications. These new three-dimensional patented remote phosphor ChromaLit products provide designers with wide angle lighting distribution, improved light quality, and greater freedom in the design of brighter, more energy efficient lighting.  Intematix's ChromaLit remote phosphor light sources are ideal for use in residential, commercial and hospitality applications such as LED retrofit light bulbs, downlights, wall sconces, pendants, portable lights, chandeliers, and other decorative lighting fixtures.
Intematix's ChromaLit light sources offer glare-free, omni-directional light distribution and up to 30 percent higher system efficacy over conventional LED lighting systems.  Each family offers a custom light distribution ranging from 215-280 degrees, delivering light where you need it. These remote phosphor light sources also offer improved thermal performance over conventional LED lighting systems. Lighting system designers can select from a wide range of color options and sizes, including CCTs from 2700K to 5000K, lumen levels of up to 1600lm, and CRI from 70 to 90.  Intematix customers, including leading home electrical product developer Jasco Products, have started production of lighting systems optimized by the ChromaLit Ellipse, Candle and Dome products.
"Intematix's ChromaLit Candle gave us the design flexibility to create a better camping lantern," said Ric Miller, Senior Strategic Marketing Manager at Jasco Products. "We wanted to improve the customer experience of our product, making it more lightweight and energy efficient without sacrificing brightness or quality. ChromaLit offers the light output we need with the wide-angle lighting distribution and color quality we were looking for."
Compared to conventional LED designs, where blue chips are coated with a phosphor compound, the ChromaLit Collection leverages a phosphor composite separated from a blue LED energy source. The latest ChromaLit products offer a choice of wide radiation patterns of up to 280 degrees making them ideal for bulb, pendant, lantern, decorative and a wide range of other indoor and outdoor lighting applications.
"With our ChromaLit Ellipse, Candle, and Dome light sources launched in the marketplace, our customers are bringing their LED light bulb and fixture designs to the highest level of performance available," said Julian Carey, senior director of marketing, Intematix.  "We are pleased to be ramping ChromaLit into production alongside lighting industry innovator Jasco Products."
The new ChromaLit Ellipse, Candle and Dome products are now available through Intematix sales and distribution partners.  For more information, please contact your sales person or visit www.intematix.com.
About Jasco
Jasco Products Company LLC is a leader in the design, development, marketing and distribution of consumer electronic accessories, computer accessories and home electrical products.  For more information, please visit www.jascoproducts.com.
About Intematix
Intematix Corporation is a materials development innovator, providing customizable, patented phosphors and phosphor components that serve as the foundation for high quality, energy efficient LED light. Intematix products enable attractive, vivid color quality, superior consistency, uniformity and stability. Headquartered in Fremont, California, Intematix maintains R&D, manufacturing, business and support operations in the United States, Asia and Europe. To learn more about the company, please visit www.intematix.com.
*ChromaLit is a trademark of Intematix Corporation.